Sharing an article can be difficult. Sometimes you may only want to share a specific part of the text. With the Link to Text Fragment browser extension for Google Chrome, sharing has never been easier!
This browser extension for Google Chrome allows you to highlight text and create a link directly to it that you can share with whomever you please. After installing the extension in your web browser the sharing process is incredibly easy. Simply highlight the text you desire to share, right click and choose copy link to selected text. You now have your link to the text you highlighted.
For further information on this extension check out the article below!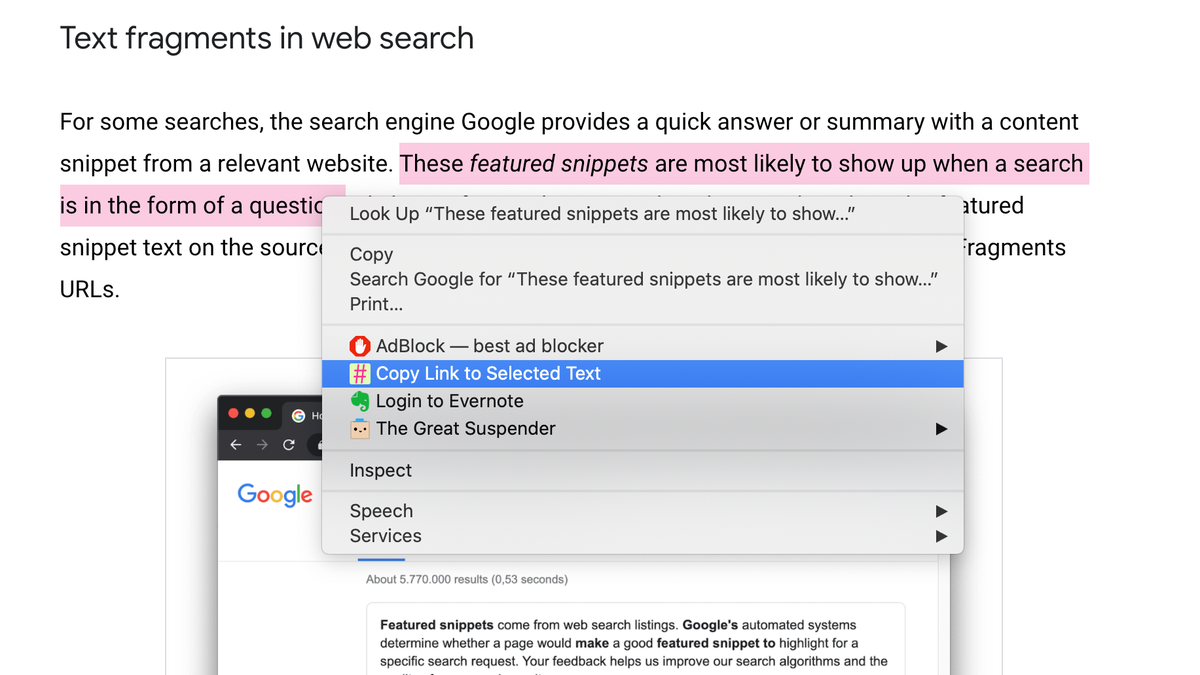 This Nifty Chrome Extension Lets You Directly Link to Specific Text
Your friends who refuse to read the lengthy articles you send no longer have an excuse. Google's created a new extension that lets you create URLs that link to a specific section of text on a website, regardless of formatting.
RJ SYSTEMS LTD – Your trusted technology solutions provider!
#RJsystems #Cloud #IT #Datacentre #Cybersecurity #Backup #Computer #MSP #TechTip #Technology #Google #App #Smart #Phone #Device #Email #Address #Spam #Office #Teams #Microsoft #Apple #VPN #Virtual #Desktop #Phishing #Support #Laptop #Router #WorkFromHome #Home #Work #Zoom #Security #Privacy #Outlook #Exchange #Mailbox #365 #Online #Extension #URL #Link #Reading #Articles #Sharing